XII Apostles BC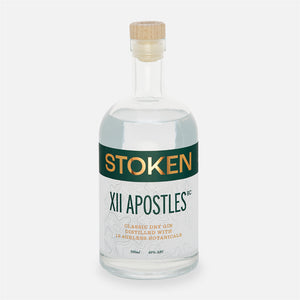 CLASSIC DRY GIN
Distilled with 12 Ageless Botanicals
The XII Apostles Gin has been handcrafted using twelve individual botanicals specifically selected to provide a refreshingly modern take on this traditional drink. Conventional Gin ingredients, such as juniper, coriander and cinnamon, have been expertly blended with native botanicals including lemon myrtle, aniseed myrtle and bunya nut, resulting in a distinctly northern NSW flavour.
A truly divine drop to be enjoyed neat, over ice or with a splash of your favourite tonic with blueberries and rosemary.
Currently available in 200ml and 500ml varieties.