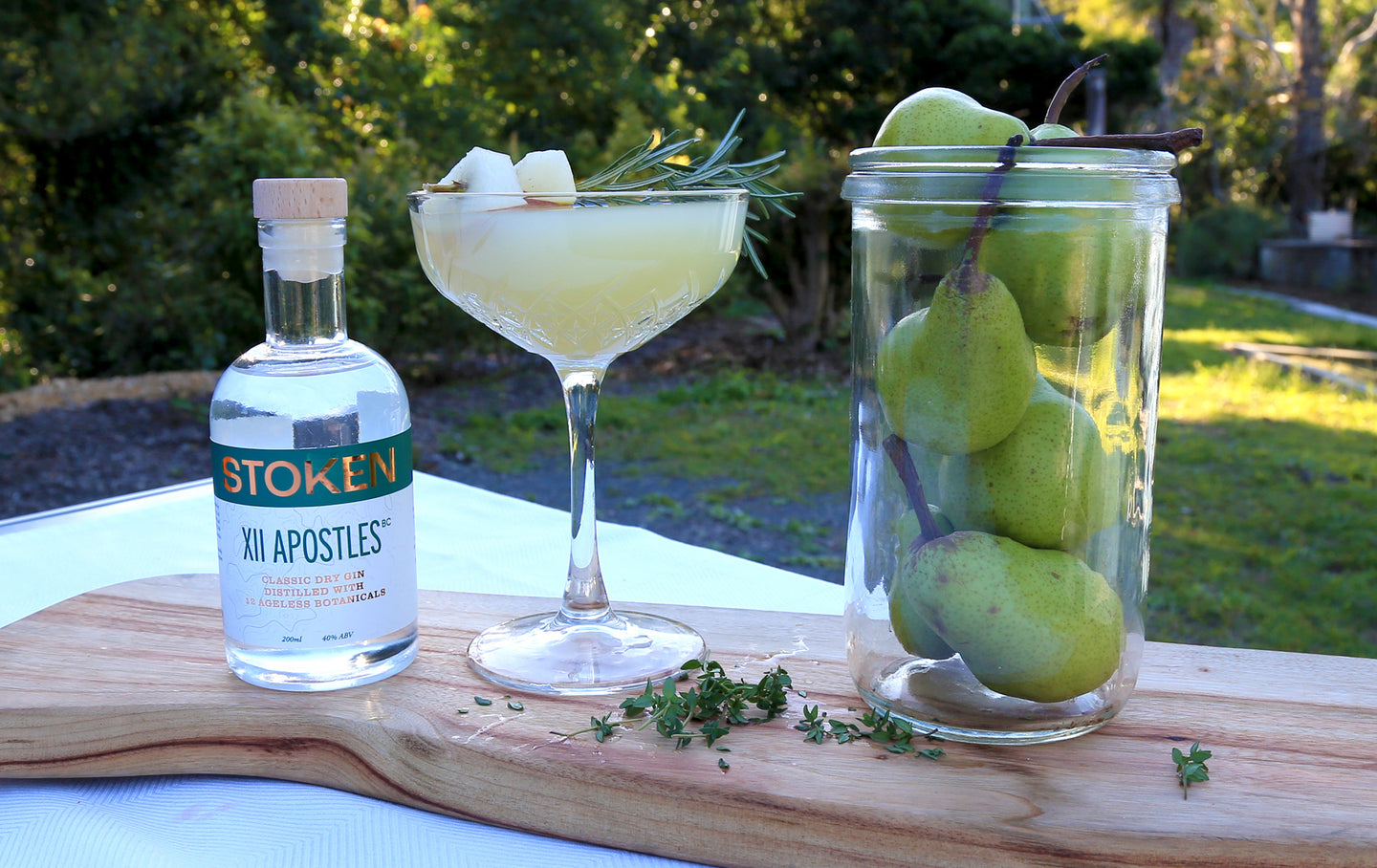 If you're in the mood for a flavourful, refreshing pear cocktail that's just a little bit fancy and certainly not lacking in flavour, why not mix up your very own glass of our delicious Pear Gin Cocktail. Made with simple ingredients like fresh fruit and herbs infused with our Australian botanical gin, this crowd-pleasing cocktail perfectly balances the fruitful and herbaceous flavours to create a delicate cocktail to kick back and relax with.
Ingredients:
1/2 pear, cut up into small chunks

1/4 cup elderflower liqueur

1/3 cup STOKEN gin

Ice

Tonic water

2 rosemary sprigs pierced through 2 pieces of pear, for garnish
Method:
In the bottom of a cocktail shaker, place the pear, elderflower liqueur, and gin. Muddle to get some of the pear to break up and release some of its juice. Add ice and shake vigorously. Strain into two cocktail glasses and top with tonic water. Garnish with rosemary sprig and pear. Serve immediately.